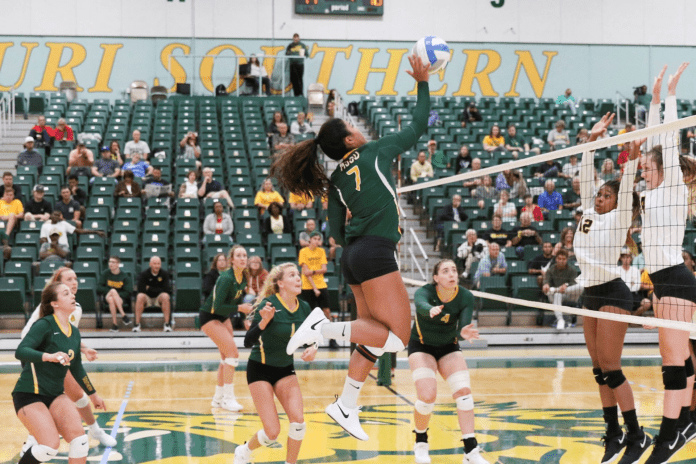 Pittsburg, Kan. — The Missouri Southern volleyball team was back in action for the first time in over a year as the Lions took part in a pair of matches in non-conference action at Pittsburg State.
Southern (0-2) dropped both matches of the day. The Lions fell three sets to none in the opener to Northwest Missouri and 3-0 to Washburn in the second match of the day. Individual set scores for Northwest Missouri were 14-25, 11-25 and 12-25, while the scores against Washburn were 21-25, 18-25 and 17-25.
"Our defense got much better in the second match and that was nice to see," said head coach Kalie Mader. "We averaged nine digs per set in the first match but 22 in the second. It was a nice opportunity for our young team to face tough competition."
The Lions will be back in action on Feb. 26 as Southern travels to Emporia State. First-serve is set for 6 pm.
Source: https://mssulions.com/news/2021/2/20/womens-volleyball-lions-open-season-with-neutral-site-matchup