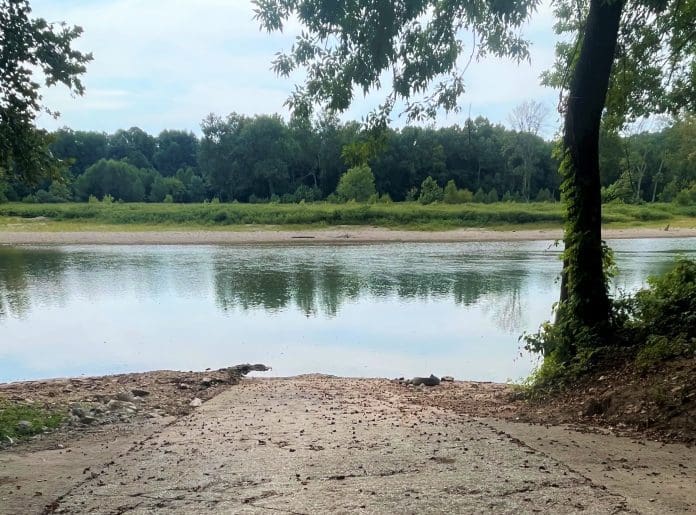 "That was a big drop!" I was in the truck with my dad as he was backing our boat into the river at the Blunk's boat ramp. The passenger side back tire went off the concrete boat ramp and landed hard. This wasn't surprising because the upper side of that boat ramp frequently washed out, making a big hole. The sudden drop scared me but didn't bother my dad because he'd dropped off in a few holes before and lived to tell about it. Sudden drops in the market can be scary.
The markets had a big single-day drop on September 13, 2022. The Dow Jones index was -3.94%, S&P 500 Index -4.3%, and Nasdaq -5.5% making it the worst day in the market since June 2020, according to the WSJ.
This awful day in US stocks was because the release of the Consumer Price Index (CPI) for August proved inflation had stayed high and wasn't going away soon. Consumer prices went up in August even though Gasoline fell by 10%, according to LPL. The relief in gasoline prices wasn't enough to make up for higher prices in nearly everything else.
The CPI report showed that inflation is hotter than economists expected, making investors rethink the Federal Reserve's next move. Investors were hopeful that inflation was going down gradually and that the Federal Reserve wouldn't need to raise interest rates as aggressively as they have in the last few meetings.
Even though inflation has probably peaked, the Fed still has work to do, which might prove painful. They will probably increase rates again by 75 basis points on the 21st to try to cool the inflation. The Fed has two more meetings after this week's meeting, and they are expected to continue to raise rates at those meetings as well. This is the price of their slow response to inflation.
Big single-day drops in the market are painful, but we must remember those are speedbumps, not destinations. The S&P 500 averages almost two daily drops of 4% or more each year, but these tend to happen more frequently around recessions. Stocks often perform above average on a midterm basis after big drops, with a 15% average one-year return following -4% day, according to LPL.
These rate increases make things look more difficult in 2023 when the higher interest rates, which have a delayed effect, fully affect the economy. At this point, I think the market will gain momentum after the midterm elections, but there is now a 50/50 chance of a shallow recession in 2023.
After we launched the boat and tied it up on the riverbank, I asked my dad what we would do about the truck in the hole. He smiled and told me to lock the hubs into four-wheel drive. He put it in gear, and I watched the 4X4 slowly pull the truck out of the hole and back uphill. The stock market doesn't have 4X4, but it does have profits and a long history of handling big drops. Like my dad that day, long-term investors shouldn't sweat a little drop.
Have a blessed week!
https://www.steadfastwealth.net
https://www.facebook.com/Dr.RichardBaker
2760 East Sunshine St. Springfield, MO 65804
Securities and advisory services offered through LPL Financial, a registered investment advisor, Member FINRA/SIPC.
Opinions voiced above are for general information only & not intended as specific advice or recommendations for any person.
All performance cited is historical & is no guarantee of future results. All indices are unmanaged & can't be invested in directly.