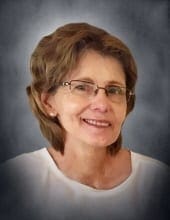 Virginia Rose Dougless, 61, Carthage, MO, passed away Thursday evening, October 25, 2018, at Barnes Jewish Hospital, St. Louis, MO. Rose Sloniker was born August 8, 1957 in Carthage, MO to Ted Sloniker and Virginia (Myers) Sloniker. She graduated from Sarcoxie High School, Class of 1975. Rose married Allen Dougless on February 14, 1980 in Carthage, MO; he survives. She was owner/operator of Clean and Fresh Cleaning services. Rose was a member of the First Christian Church, Carthage. Rose was very proud of starting and building her cleaning service and loved spending time with her family especially her grandchildren.
Survivors include her parents, Ted and Virginia; her husband, Allen; two sons, Cody Dougless (Keri), Carthage, MO, and Brian Dougless (Sommer), Carl Junction, MO; one daughter, Stormy Darch (David), Neosho, Mo; two brothers, Richard Sloniker, and Teddy Sloniker; one sister, Ruth Jacks; and ten grandchildren.
Memorial services will be held 10 am, Monday, November 5, 2018 at the First Christian Church, Carthage. Minister David Cook will officiate. In lieu of flowers, the family suggests donations be given to the National Children's Cancer Society in care of Knell Mortuary. Online condolences may be expressed through www.knellmortuary.com. Arrangements are under the direction and personal care of Knell Mortuary.