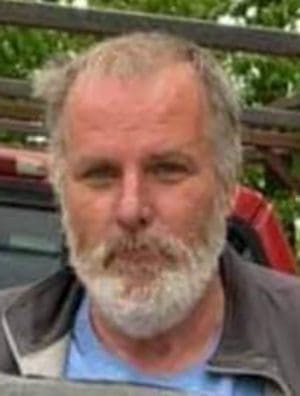 John "DeWayne" Barker, 59, of Carthage, Missouri, passed away on Saturday, May 27, 2023. He was born on December 14, 1963, in Los Angeles, California, to Herbert Barker, Jr. and Judy Schmidtke.
DeWayne was a self-employed contractor. He loved to make life fun! He enjoyed fishing, playing pool, and spending time with all his friends and family. He could put a smile on anybody's face.
DeWayne leaves behind a son, Sammuel Edwards of Sarcoxie; a daughter, Micah Edwards of Sarcoxie; four brothers, Lance Barker (Janet) of Carl Junction, Stephen Barker of Carl Junction, Russell Barker of Carthage, and Clifford Barker of Neosho; three sisters, Melinda Clark (Jay) of Salado, Texas, Cheryl Todd (Troy) of Diamond, and Heather Maddock (Michael) of Fulton; four grandkids, Avalon Hope Edwards, Link DeWayne Edwards, Emery May Edwards, and Elaine Marie Stow; and an abundance of nieces and nephews, all of whom will miss him dearly.
He was preceded in death by his dad Herbert Barker Jr. and his brother Gregory Barker.
A celebration of life for DeWayne will be held on Saturday, June 3, 2023, at the Kellogg Lake Pavilion in Carthage, Missouri.
Arrangements are under the care and direction of Ulmer Funeral Home.