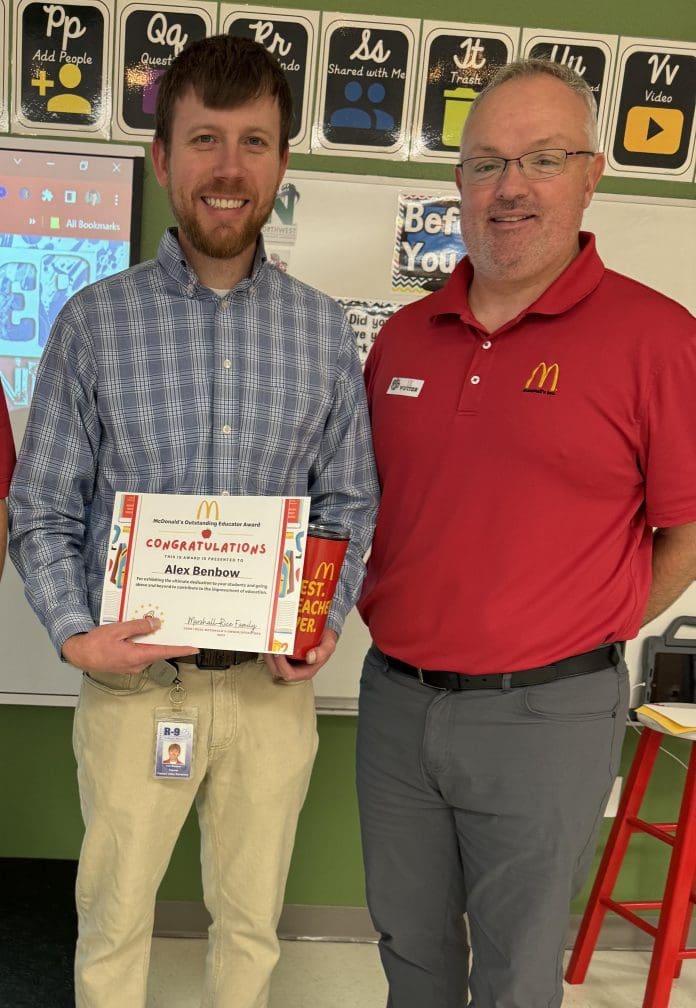 CARTHAGE, Mo. — McDonald's of Carthage Owner/Operator Rusty Rice honored and recognized Alex Benbow from Carthage Intermediate Center for being selected as a 2023 McDonald's Outstanding Educator award recipient with a $100 Visa Gift Card.
Local McDonald's restaurants started this award program four years ago to celebrate area teachers and honor them for exhibiting the ultimate dedication to their students and going the extra mile to contribute to the improvement of education. Community members were invited to submit nominations online. Benbow was selected from a pool of more than 1,700 nominations.
"Our local educators are the definition of perseverance and loyalty. They show up and give their all day after day to make sure our students thrive," said McDonald's of Carthage Owner/Operator, Rusty Rice. "Alex is so deserving of this award, and it is an honor to get to recognize him for all he does for the youth in the Carthage community."
In addition to the $100 Visa Gift Card, Benbow received a coffee mug, certificate, and McDonald's coupons to provide parents with outstanding students throughout the year.