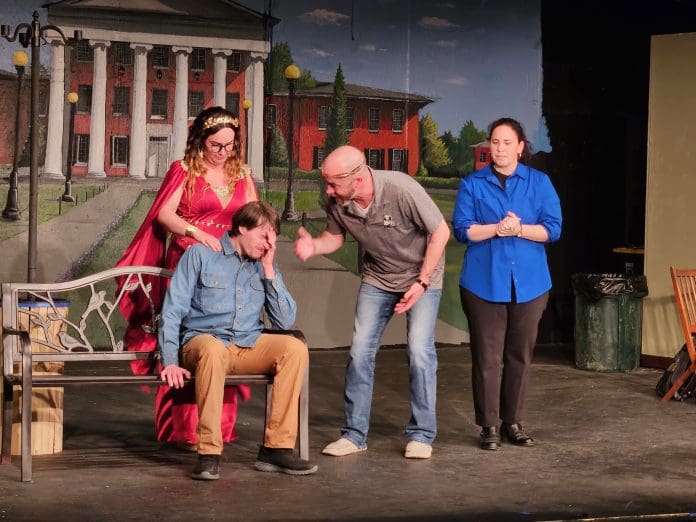 CARTHAGE, Mo. — When a historic manuscript goes missing, Daphne Rain frantically calls upon the gods of ancient Greece … what could go wrong?
Local playgoers will find out during Stone's Throw Dinner Theatre's next production of Ken Ludwig's "The Gods of Comedy" running March 17-19 and March 24-26. This fast-paced comedy will be played by a cast of seasoned veterans of the local stage under the direction of Neal Ruggeberg and Betsy Fleischaker.
"P.T. Barnum said 'The noblest art is that of making others happy' and that is what this show will do," Ruggeberg said. "It has all the elements of a successful farce. It has fantastic characters, a crisis, mistaken identities characters entering from all directions, rapid-fire dialogue and a happy ending! All leading to plenty of laugh out loud moments that will absolutely send people home in a great mood."
The cast includes:
Daphne – Rebecca Haines
Ralph – Dalton Cobb
Dean Trickett – Linda Bailey
Dionysus/Aristide – Drew Girouard
Thalia/Zoe – Clarissa Whitehouse
Aleksi /Ares – Joe Kowalski
Brooklyn – Mende Staggs
As much joy as the show will bring to audiences, cast members say they're having just as much fun bringing the characters to life on stage. For Whitehouse and Staggs specifically, this is a performance this mother-daughter duo will never forget.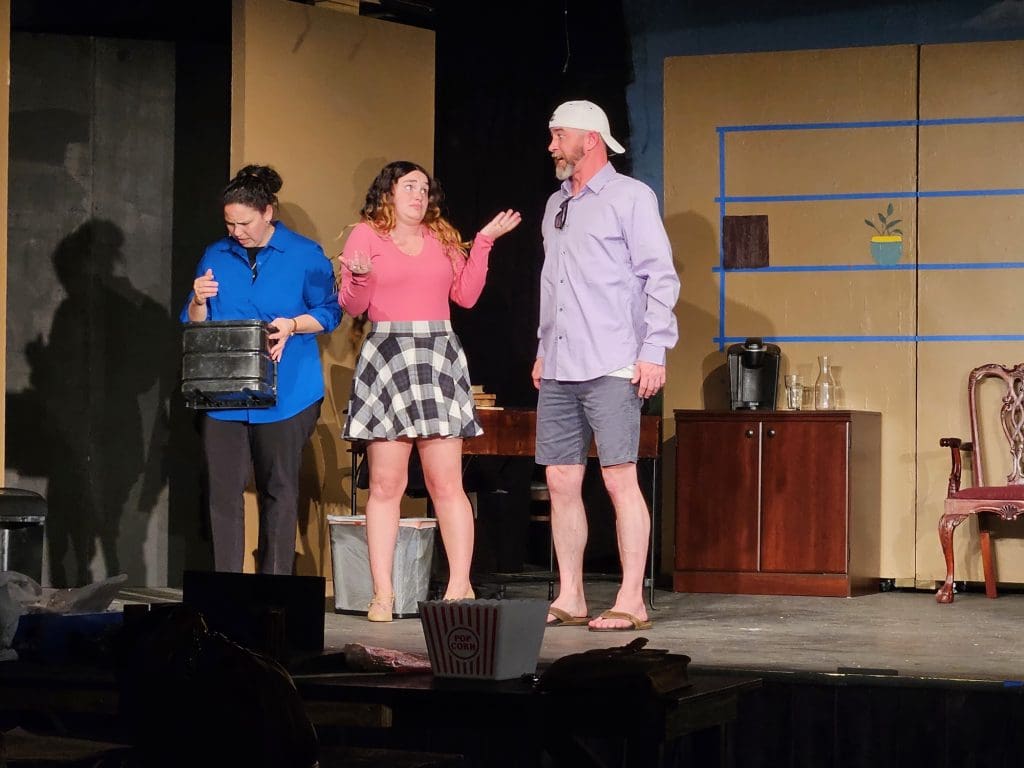 "I love sharing the stage with my mom," Whitehouse said. "This is the third show we've done together. Doing shows with family does make it more special because you get to spend time together doing something you love – specifically this production – it's such high energy and full of character."
For reservations, please call 417.358.9665. Stone's Throw Dinner Theatre is located at 2466 W. Old 66 Blvd., Carthage. Find the theatre at stonesthrowdinnertheatre.com and on Facebook for updates and other theatre news.