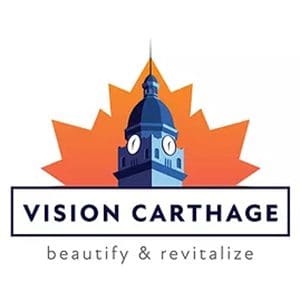 Vision Carthage is proud to announce its 7th Annual Restoration Carthage workday. The workday will be held on Saturday, September 30th and begins at 8 am. The focus will be on yard clean up, low maintenance landscaping, and minor exterior repairs on Route 66 (Oak Street) between Baker Blvd. and Center St. In the past, the organization has "adopted" a block in high visibility areas to enhance the beautification to the entrance points to the city. With Route 66's 100th anniversary coming up in 2026, this year's focus could not be more fitting.
The mission of Vision Carthage is to promote the beautification and revitalization of Carthage through volunteerism, partnerships, community and business engagement by using the Main Street Four-Point Approach: Economic Vitality, Design, Promotion and Organization.
The organization is currently seeking volunteers for the workday. If you are interested in volunteering, please reach out to their office or text @visioncart to 81010.
This project would not be possible without the partnerships of Habitat for Humanity, Hearts & Hammers, Corley Memorial Trust & The Steadley Trust.
If you would like to support this program, please call Vision Carthage's office at 417.674.3328 or visit their website at www.visioncarthage.org.