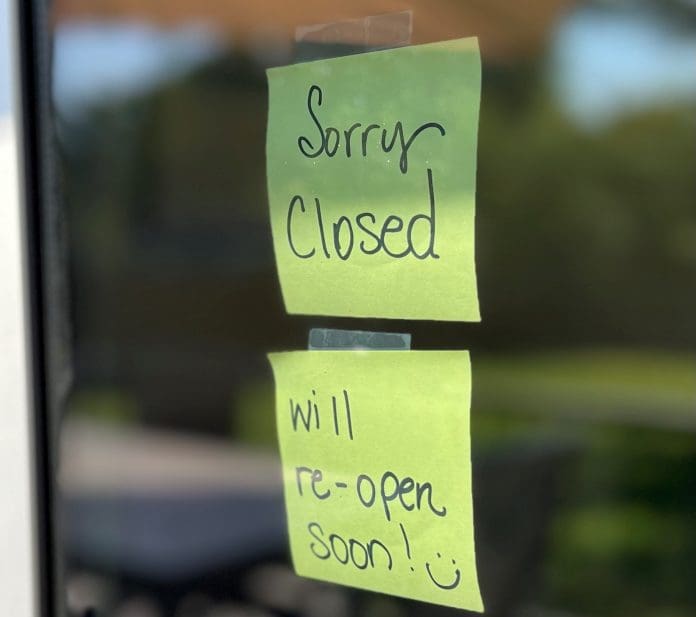 "The gas pumps are turned off." A few weeks ago, my son and I tried to get gas for our bassboat from the local marina. Usually, the pumps are on during fishing season early in the morning with a credit card, but the new corporate owners shut them down. In the same way, our hardly working politicians almost let the government shut down, which would have affected your investments.
Congress passed a temporary funding legislation this past weekend to keep the U.S. government from a shutdown at least until November 17. It would be the first government shutdown since late 2018. Below are three ways a government shutdown could affect the stock markets.
A U.S. government shutdown could put undue pressure on consumer spending. Americans might slow their spending out of fear their income could be delayed. The Social Security Administration, Medicare, and Medicaid aren't subject to annual appropriations. This is why they usually keep issuing payments, but the fear of their stopping income often makes consumers slow their spending habits, affecting many companies' profits. It should also be noted that the U.S. postal service is also unaffected by congressional appropriations, so your mail will still be delivered.
A significant result of a government shutdown would be a delay of important data. Typically, the government provides essential monthly labor reports each first Friday of the new month. Markets could see increased volatility if investors and the Federal Reserve cannot get the latest information on unemployment. During the 2013 partial government shutdown, the Department of Labor wasn't able to publish the September data until October 22. If this shutdown lasts more than a few days, we should also expect a delay this time.
The markets will endure. Historically, though more volatile, a shutdown doesn't greatly impact the markets. For example, in 2013, during the standoff over funding for the Affordable Care Act, the government shut down for 16 days. The S&P 500 was more volatile, but stocks took the Washington gridlock in stride and advanced just over 3% during those 16 days.
If a government shutdown happens, it probably won't last long and will have minimal economic impact, which will likely be made back later. There have been 21 government shutdowns since 1976, most lasting a short time, typically not much more than one business day. Since 1976, only four of those shutdowns were longer-term. This time, markets have the trifecta of spiking in energy prices, the restart of student loan payments, and a potential government shutdown. It might be bumping at times, but all in all, I'm not very concerned about the government shutdown marketwise.
Someone had siphoned gas from our boat while it was on its lift. We barely got our boat back to our dock, where we got our emergency five-gallon gas jug and saved our fishing trip. We still had a great day but had to change our plans as to where we would fish to conserve fuel until the marina finally opened back up. It ended up only being a minor inconvenience, which I suspect will be a good description of this government shutdown, just a minor inconvenience.
Have a blessed week!
Dr. Richard Baker, AIF®, is the founder and executive wealth advisor at Fervent Wealth Management.
Securities and advisory services offered through LPL Financial, a registered investment advisor, Member FINRA/SIPC.
Opinions voiced above are for general information only & not intended as specific advice or recommendations for any person. All performance cited is historical & is no guarantee of future results. All indices are unmanaged and may not be invested directly.
The economic forecast outlined in this material may not develop as predicted & there can be no guarantee that strategies promoted will be successful. 
Fervent Wealth Management is a financial management and services entity in Springfield, Missouri.