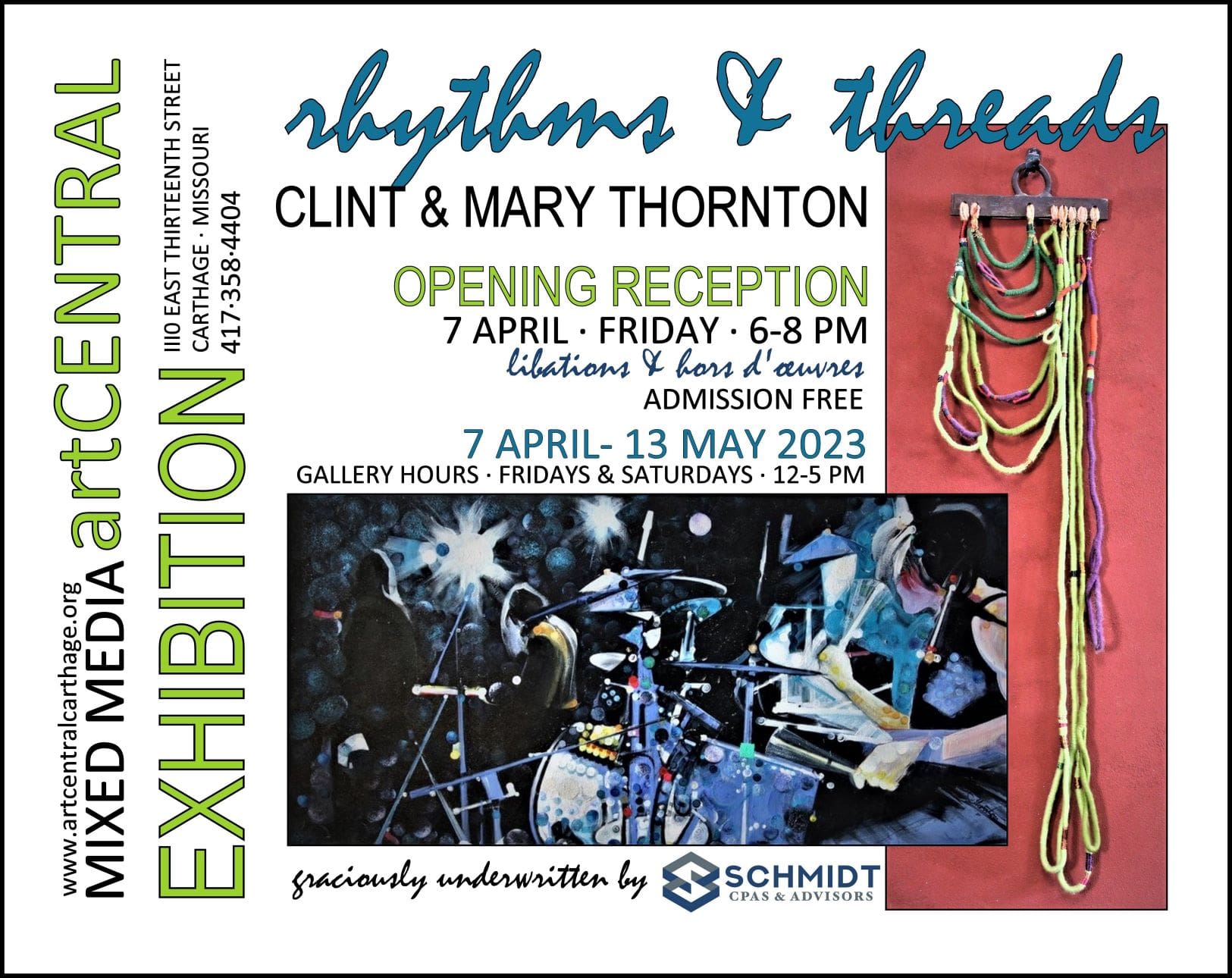 artCentral in Carthage will present "RHYTHMS & THREADS", April 7-May 13, 2023, a mixed media exhibition featuring the creations of artCentral artists CLINT & MARY THORNTON.
Clint and Mary Thornton bring years of dedication to exhibiting their original compositions made with paints and fibers. Works in this collection reflect their call and response artistic conversations inspired by music that dances through the strokes of Clint's brushes and the stitches of Mary's needles.
The Opening Reception takes place at 6-8 pm, Friday, April 7, at Hyde House, 1110 East Thirteenth in Carthage.
The public is invited. Admission is free. Donations are welcome.
The RHYTHMS & THREADS exhibition is graciously underwritten by SCHMIDT CPAs and ADVISORS.
GALLERY HOURS: Fridays & Saturdays 12:00-5:00. All other days call (417) 358-4404 to schedule a visit.