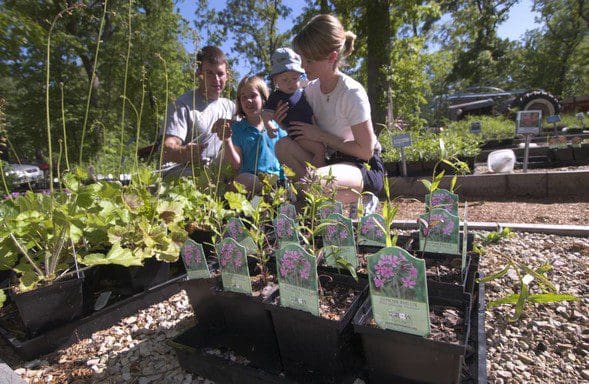 Many homeowners are discovering the benefits of landscaping with native plants. Plants that are naturally adapted to their surroundings tend to be less dependent on pesticides and fertilizers and they provide better habitat for butterflies, songbirds, and other local wildlife.
Homeowners can learn more about native plants at the Native Plant Sale and Gardening Demonstrations that will be from 9 a.m. to 1 p.m. on April 1 at the Missouri Department of Conservation's (MDC) Springfield Conservation Nature Center. Visitors can buy native plants from two area businesses that sell native plants. This event will also feature gardening demonstrations by nature center staff. Call 417-888-4237 for more information or stop by the Springfield Nature Center to get an event flyer. People can also get information about the plant sale at:
https://mdc-event-web.s3licensing.com/Event/EventDetails/191085
The event is free and open to all ages. No registration is required. The nature center is located in southeast Springfield at 4601 S. Nature Center Way.
More information about native plants can also be found at grownative.org.