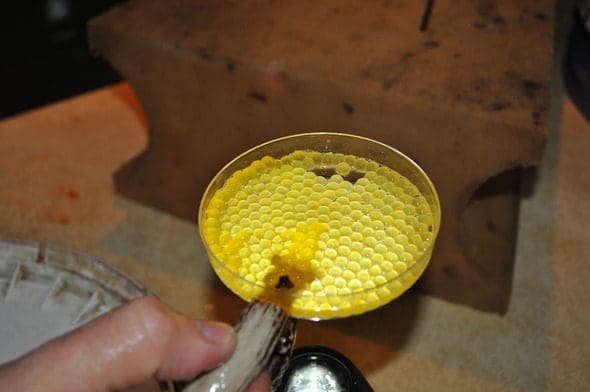 Trout are a popular fish to catch in Missouri, but they're not native to the Show-Me State. Many of the rainbow and brown trout found in Missouri streams and at trout parks began their lives in a Missouri Department of Conservation (MDC) cold-water hatchery.
People can learn more about the unique process of raising trout Nov. 16 at MDC's virtual program "Hatchery Tour: The Hatchery In Pictures." This free online program will be 6-7 p.m. and is being conducted by staff at MDC's Shepherd of the Hills Conservation Center. This program, which will be instructed by MDC Naturalist Leah Eden, will be a photographic tour of Shepherd of the Hills Hatchery. Eden will discuss how trout are raised at the hatchery, where they are stocked, and will also provide an update on construction of the new Shepherd of the Hills Conservation Center. This program is designed for all ages. People can register at:
https://mdc-event-web.s3licensing.com/Event/EventDetails/196323
Though this program is free, registration is required to participate. Use the link above. Registrants must provide an e-mail, so a program link can be sent to them. The program will include a chat-based question-and-answer period where participants can interact with the presenters.
Program registrants should note that they now have the option to link their children's accounts to their own, which will streamline the program registration process. Once a group account is set up, parents will be able to register their children for an event without having to log-off or log-in for each person. This allows parents to register an entire family or select family members for an event at the same time.
To find out more about this event or other events at the Shepherd of the Hills Conservation Center, call 417-334-4865, ext. 0. People can also call this number to get signed up for text alerts and e-mail bulletins about upcoming programs at the Shepherd of the Hills Conservation Center and other nearby MDC facilities.