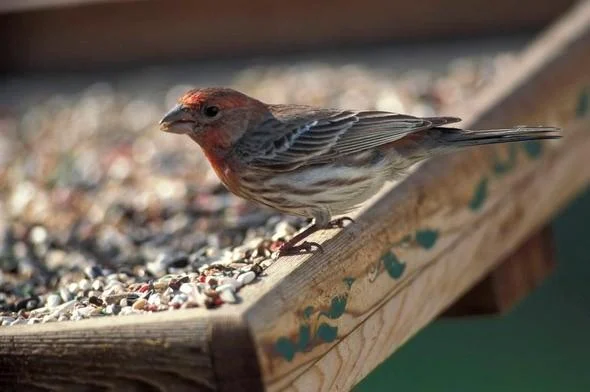 In winter, backyards can be great places to view and to learn about birds.
People can get information about the bird-viewing opportunities that can be found in their backyards on Nov. 7 at the Missouri Department of Conservation (MDC) virtual program "Birds: Backyard Birds." This online program will be from 3:30-4:15 p.m. and is being put on by the staff at MDC's Springfield Conservation Nature Center. People can register for this program at:
https://mdc-event-web.s3licensing.com/Event/EventDetails/195499
At this program, MDC Naturalist Sam Grove will discuss common winter bird species that typically can be found in backyards and how you can attract them. Grove will also talk about how backyard bird observers can provide valuable data for Project FeederWatch. Project FeederWatch is operated by the Cornell Lab of Ornithology and Bird Studies Canada. It is a winter-long survey of birds that visit feeders at backyards, nature centers, community areas, and other sites across North America. Participants periodically count birds they see at their feeders from November through April and send their information to Project FeederWatch. This widespread collection of data helps biologists track broad-scale movements of winter bird populations. It also provides valuable information about long-term trends in bird distribution and abundance.
Though the MDC Nov. 7 virtual program is free, registration is required to participate. Use the link above. Registrants must provide an e-mail, so a program link can be sent to them. This program will include a chat-based question-and-answer period where participants can interact with the presenters.
MDC's Springfield Conservation Nature Center is located at 4601 S. Nature Center Way. People wanting more information about this program or other upcoming events at the nature center can call 417-888-4237. People can also call this number to get signed up for text alerts and e-mail bulletins about upcoming programs at the Springfield Conservation Nature Center and other nearby MDC facilities.