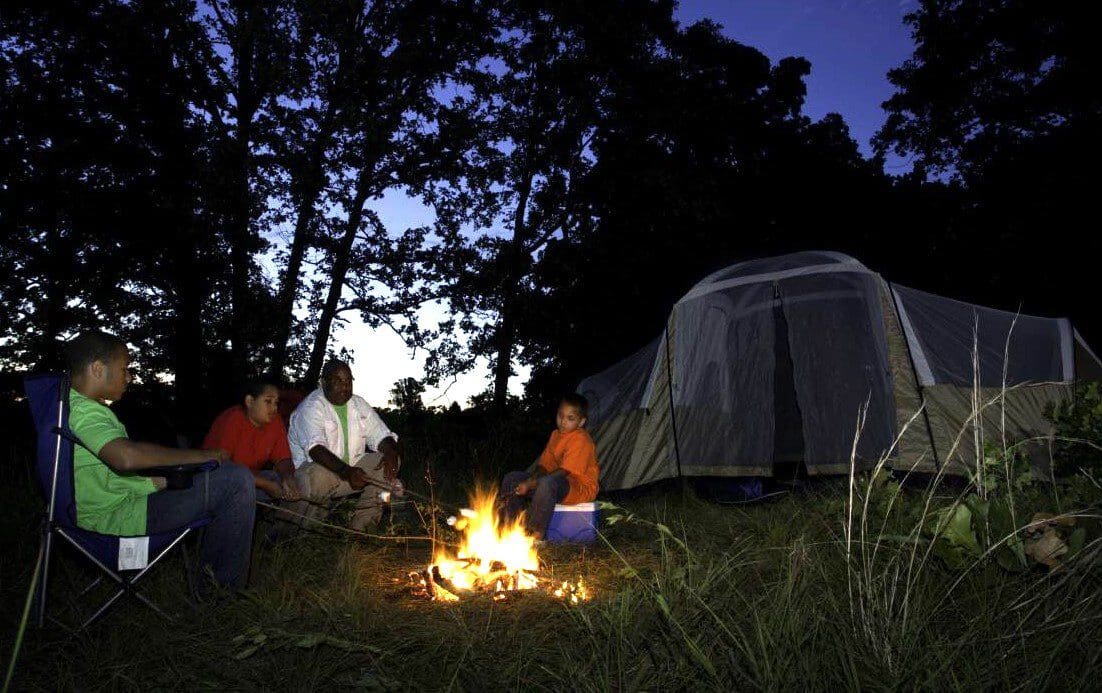 Camping is a great way to disconnect from the world's stresses and re-connect with the natural world around us. Camping trips can also provide family memories that will last a lifetime.
People who want to learn more about how to camp and where to go can get information at the Missouri Department of Conservation (MDC) virtual program "Best of the Ozarks: Camping" on Nov. 21. This online program, which will be from 6-7 p.m. and is suggested for ages 16 and up, is being put on by the staff of MDC's Springfield Conservation Nature Center. People can register at:
https://mdc-event-web.s3licensing.com/Event/EventDetails/195515
At the Nov. 21 program, MDC Naturalist Morgan Wyatt will discuss the differences between primitive camping and camping areas that have amenities (i.e., bathrooms, showers, etc.). She will also talk about the equipment needed for a camping trip and the procedures necessary for securing a camping site. This program is part of the Springfield Nature Center's periodic "Best of" series of programs that highlight outdoor opportunities around the Ozarks.
Though this program is free, registration is required. To participate use the link above. Registrants must provide an e-mail, so a program link can be sent to them. This program will include a chat-based question-and-answer period where participants can interact with the presenters.
People can stay informed about upcoming programs at MDC's Springfield Conservation Nature Center and other MDC facilities by signing up for text alerts and e-mail bulletins. People who have questions about how to sign up for text alerts from the nature center can call 417-888-4237.