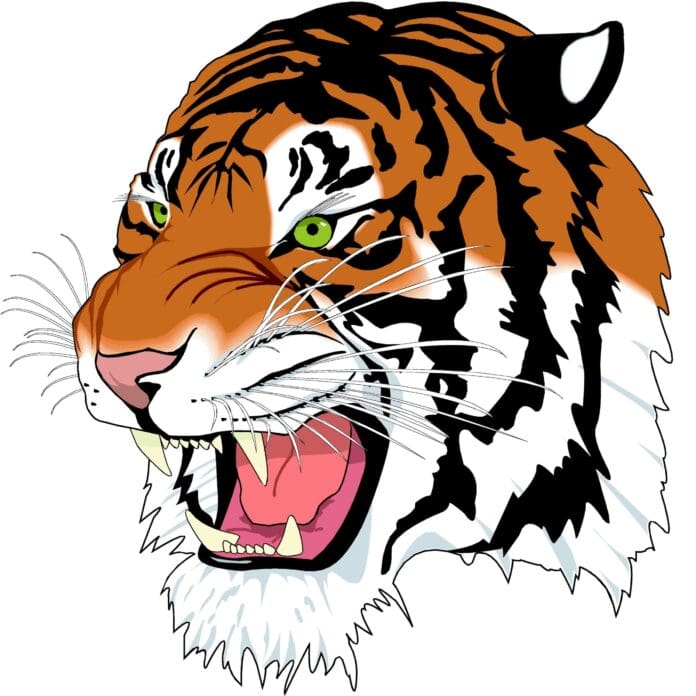 Clayton Whitehead was the fastest runner in the conference and the Carthage girls finished with two medalists during Tuesday's Central Ozark Conference cross country meet at Nixa High School.
Both the Carthage boys and girls earned fourth place in the team standings.
Junior Jenari Lopez earned fifth place for the girls, finishing with a time of 20:36.20 while senior Jenna Fosdick followed in ninth place with a time of 21:07.30.
"We've struggled a little bit this year with our confidence and for some reason it's taken them a while to really believe in their abilities," head coach Andy Youngworth said. "Jenari Lopez continues to be a real solid number one runner for us and she beat some real good girls she hasn't beaten this year. She just runs with a lot of determination and heart. I can't say enough about Jenna Fosdick. she's run for four years and has had a really solid career. Nothing very flashy, she just works hard every day and I know it was her PR on the course. She kind of wills herself to compete and that's awesome."
The Carthage girls finished with 87 points, just three behind third-place Nixa and 11 behind second-place Webb City, while Carl Junction beat the field by 23.
Senior Brianna Marquez placed 17th with a time of 21:31.40, junior Jezuri Lopez was 20th in 21:41.60, sophomore Lauren Wilson was 36th in 23:17.40, freshman Carla Marquez took 37th in 23:22 and senior Morgan Brown finished 42nd in 24:16.50.
"Brianna and Jezuri both had great meets," Youngworth said. "The first half of the race Lauren Wilson was right there with Jezuri and Brianna but she faded at the end. If she would have had somebody to run with early where she didn't go out at such a fast pace it would have been helpful. She's a sophomore who's never run before and she'll keep getting better. Carla Marquez was a late entry after one of our athletes twisted an ankle about 30 minutes before the race. I told her she had to go run and she ran a good race. For a freshman to do that on her first time around is really good. Morgan Brown has come back from a back injury that kept her out of action last year and it's good to see her racing. She ran her first varsity race in really two years and it says a lot about her competitive nature and her desire to compete. She's really improved a lot from the beginning of the year."
As for the Carthage boys, senior Clayton Whitehead once again led the Tigers – and the competition – in taking home individual honors with a time of 15:49. That was more than 33 seconds better than the second-place finisher, Webb City junior Haddon Spikereit.
"He was disappointed," Youngworth said. "I guess he thought he should have run faster but we score the same number of points regardless of his time if he wins it."
Tuesday's race was the 10th COC meet for Carthage, and Whitehead becomes the school's third conference champion, and first since 2010.
"He went out and got the lead early and just never really relinquished it," Youngworth said. "There are some good runners in the COC and it was not really even a close race. He's had a whirlwind last two or three weeks. He's been on a college visit for probably three out of the last four weekends and he's been running on his own when he does that. A distance runner likes continuity and consistency, that's been interrupted. He's got the opportunity now to kind of settle in and just worry about racing."
Junior Noah Talamantez placed 11th with at time of 17:15.50, senior Christian Talamantez was 20th in 17:45.50, junior Anderson Ixcol placed 22nd in 17:48.10, freshman Mariquis Strickland took 29th in 18:02.60, junior Chase Andrews finished 38th in 18:22.50 and junior Selvin Estrada was 41st in 18:32.80.
"Noah had a really good race," Youngworth said. "He competed well and finished one place from a medal. He improved his time by quite a bit from last year. His brother Christian was running with him the first half of the race and couldn't quite keep it together.
"Anderson Ixcol as our number four really ran tough," he said. "He didn't get a great start but he runs with such determination. Chase Andrews was our six and that was his first varsity race. Selvin Estrada was number seven and he's run really well all year. He and Anderson, Mariquis, Christian, they're first year cross country guys and they've been running varsity all year."
The Carthage boys finished with 83 points, just one behind third-place Nixa. Webb City edged Branson for the team title.
Sophomore Malcom Robertson captured first place in the junior varsity boys race, finishing in 18:10.10.
Carthage now gets a week-and-a-half to prepare for the district races on Saturday, Oct. 20.
"It gives us an opportunity to get some good training in at the end of the week and very beginning of next week," Youngworth said.