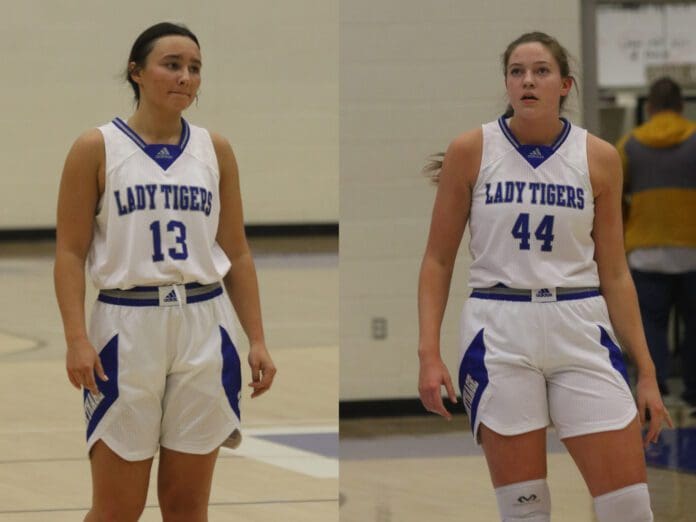 JOPLIN, Mo. — A 19-3 run by the Ozark Tigers in the opening quarter proved to be too much for the Lady Tigers to overcome in the 40-21 loss during the Class 6 District 5 quarterfinal game Saturday.
Ozark used a barrage of three-pointers to build their lead early, with 15 of the 19 first-quarter points coming from behind the arc.
Junior Kianna Yates, who eclipsed the 1,000 career point milestone earlier in the season, led the Tigers with 12 points. Lauren Choate added 3 points while Maggie Boyd and Zye Clark finished with 2 points each. Seniors Presley Probert and Sophie Shanon, who played their final career game with the Tigers, had 1 point apiece.
The Lady Tigers ended the season with a record of 11-16.