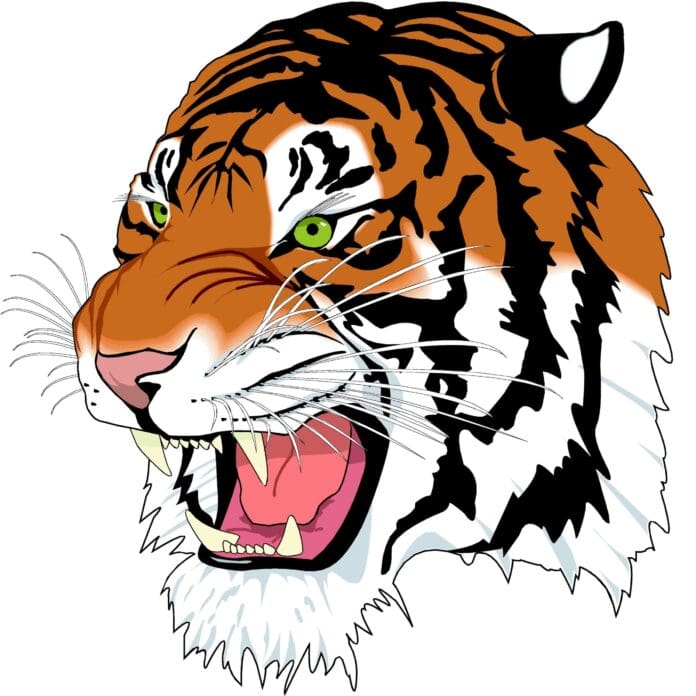 Three members of the Carthage girls golf team will represent the school in next week's Class 2 championship tournament in Kansas City.
Sophomore Rylee Scott, freshman Hailey Bryant and senior Naomi Rehrer each finished in the top 20 in Monday's Class 2 Sectional 3 tournament at Schifferdecker Golf Course in Joplin. The trio will compete Monday and Tuesday at Swope Memorial Golf Course in Kansas City.
As a team, the Tigers scored 374 to finish fourth in the sectional. The top two teams qualify for state, and Carthage was just three strokes behind second-place Ozark. Glendale took home the sectional title with a score of 345, Rolla was third at 373 and Warrensburg finished a distant fifth at 406.
"We really had a tough time on the front nine. We just didn't play very good on the front," head coach Lowell Catron said Monday. "Unfortunately at conference we did the same thing. District we did the same thing. Just started off bad on the front nine every round. They're good players and they need to believe in themselves and go out and play aggressive and confident and they just aren't doing it. They're sitting back and struggling on the front nine and then all of a sudden halfway through the round it's like they wake up and realize, 'Hey, I'm better than this' and then they play the back nine pretty good."
Scott finished at 90 on the par-71 course, earning her a four-way tie for ninth place. Bryant and Rehrer each shot 93 to finish in a four-way tie for 14th. Teammates Sara Golden, a junior, and Shaely Garrison, a sophomore, missed the cut for state. Golden shot 98 to finish 29th and Garrison shot 128 to place 49th.
"Rylee had a really good back nine," Catron said. "Rylee was struggling on the front like all of them and on the back she played what she's capable of doing. It looked like she started hitting better, started chipping and putting. She made a birdie on a par three. She played the way she's capable of playing so I was proud of her with the comeback.
"Hailey was doing pretty good but on the back nine she had four triple bogeys that really set her back but I was proud of how she finished," Catron said.
After Bryant posted three-straight triple bogeys, Catron could see her confidence wasn't there and told her to rely on her pre-shot routine instead. She responded with a birdie on 16 and a par on 17.
"Those two holes probably were the difference in her getting to go to state," Catron said.
"It was the same thing for Naomi," he said. "She struggled on the front but got it together on the back and played a lot better. She didn't make a whole lot of mistakes on the back and shot 44. Her being a senior I was glad for her to get to go."
Bryant, meanwhile, might be the first Carthage freshman to qualify for state.
Three golfers carded 78 to tie for individual sectional honors. Glendale's Susannah Blackwell and Wriley Hiebert, and Carl Junction's Jenna Teeter each finished eight strokes ahead of everyone else.
District 6 championship
Carthage played a full team in Monday's sectional after winning the District 6 championship last week at the Carthage Golf Course. The Tigers finished 72-over par as a team, besting Warrensburg by 10 strokes and Republic by 16.
Scott finished sixth at 88, Golden and Rehrer tied for seventh at 89, Bryant tied for 10th at 90 and Garrison tied for 18th at 101.
Class 2 state tournament
Next week's two-day state tournament will be played at the par-72 Swope Memorial Golf Course. That was the site of last spring's Class 4 boys championship, where Carthage's Robbie Sager tied for 56th and AJ Musche tied for 77th.
"I feel like at least I know the course," Catron said. "I really liked the course so I'm looking forward to going back up there."
Season notes
Monday's sectional was Carthage's eighth tournament of the season, and the first time the Tigers didn't finish first or second. Carthage won the Joplin Lady Eagles Invitational at Schifferdecker on Sept. 5, the Webb City Cardinal Invitational at Briarbrook on Sept. 10, the eCarthage.com Invitational on Sept. 17, the Nevada Tigers Invitational on Sept. 21 and the district tournament last week. Carthage placed second in the Carl Junction Invitational at Briarbrook and the Central Ozark Conference tournament at Horton Smith in Springfield.
"I was really happy with that," Catron said.