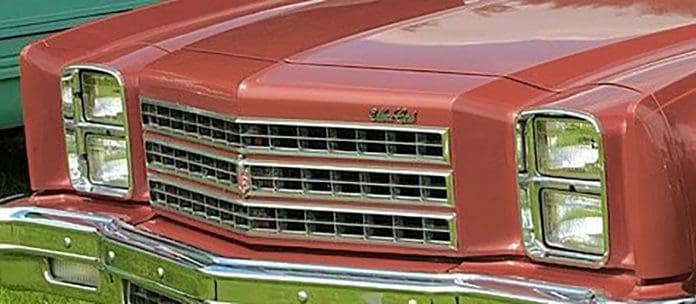 My 1976 Monte Carlo was a lead sled. The paint was flaking off behind the doors. To shut the driver's side door, you had to lift it as you swung it because it sagged from the weight. The vinyl top hadn't completely rotted off, but it was blistered pretty bad. Those vanity plates with "RBaker" on them drew your eye. It looked rough but that car could run. That Monte was better than it looked. I think the market is better than it looks too.
Watching the news can be depressing. The problem is that falling stocks make good news headlines. Positive economic signs are boring and probably too technical for most viewers. So, we don't always get a balanced view.
Sometimes it is hard to distinguish between perception and reality. Here's some reality,
– Though it's been a rough year, the market (S&P 500 index) is positive by almost 10% since the market low on June 16 according to Yahoo Finance.
– This gave the S&P 500 Index its best month since November 2020 and its best July in over 80 years according to LPL.
– The tensions involving Taiwan/China and the war in Ukraine continue to be negative on the markets.
– 70% of the S&P 500 companies have reported earnings and so far 74% of those companies beat their earnings estimate according to LPL.
– The economy's slower growth, the stronger dollar, and ongoing cost increases are going to hinder companies over the next few months.
– The Bull-Bear spread, which is a poll of market professionals, is leaning more toward the bull camp (positive market) at 41%, compared to 26% six weeks ago, according to the latest Investors Intelligence report.
Overall, I think the American companies we are investing in have done an excellent job managing through a difficult environment of rising costs, labor and materials shortages, and supply chain problems.
I'm still overweighting portfolios to stocks compared to bonds, with a focus on the U.S. and a slight leaning toward value over growth for a while longer relative to client goals.
I feel like the combination of low valuations, lower interest rates, and lowering inflation, might make the Federal Reserve pause its rate increases in the upcoming months will help the market.
Back to my Monte Carlo, its 350 four-barrel engine drank gas but had cool swivel seats. When driving 100mph or more, which I shouldn't have been going, my Monte felt like it would rise up and start floating around on the road. That car wasn't pretty but it was a smooth ride.
The market ride probably won't be old Monte Carlo smooth, but I like what I see so far.
Have a blessed week!
https://www.steadfastwealth.net/richard-baker
https://www.facebook.com/Dr.RichardBaker
2760 East Sunshine St. Springfield, MO 65804
Opinions voiced above are for general information only & not intended as specific advice or recommendations for any individual. All performance referenced is historical & is no guarantee of future results. All indices are unmanaged & can't be invested into directly.
Securities and advisory services offered through LPL Financial, a registered investment advisor, Member FINRA/SIPC.
 The economic forecast outlined in this material may not develop as predicted & there can be no guarantee that strategies promoted will be successful