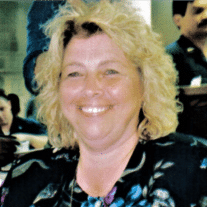 Kathleen "Pace" Dintaman, 69, passed away Wednesday, August 29, 2018 at her home in Carthage. Kathleen was born March 28, 1949 in Baton Rouge, LA to Selby Clay Pace, Sr. and Alice Louise "Struppeck" Pace.
Kathleen was a longtime resident of Carthage. She worked at Domino's Pizza and Wal-Mart and served two terms as president of the Lion's Club.
Kathleen was united in marriage to Victor Ray Dintaman on October 10, 1998 in Eureka Springs, AR; he survives.
Kathleen is also survived by four sons, Michael James Noel (Tammy) of Spokane, MO, Russell Dintaman (Britney) of Jasper, MO, Richard "Ricky" Roffmann (Stacy) of Carthage, Brandon Noel (April) of Shell Knob, MO; one daughter, Renea Leann Bobb (Jonathan) of Jasper, MO; and 15 grandchildren.
Kathleen was preceded in death by her parents, one daughter, Alicia Ann Roffmann and one brother, Selby Clay Pace, Jr.
Funeral services will be held 10:00 a.m. Wednesday, September 5, 2018 at Ulmer Funeral Home. Visitation will be held from 6:00 p.m. to 7:00 p.m., Tuesday, September 4, 2018 at Ulmer Funeral Home. Burial will be at Summerset Cemetery, Northeast of Carthage.
Contributions may be made to the Summerset Cemetery Fund in care of Ulmer Funeral Home.
Online condolences may be made at www.ulmerfh.com.
Arrangements are under the direction of Ulmer Funeral Home.