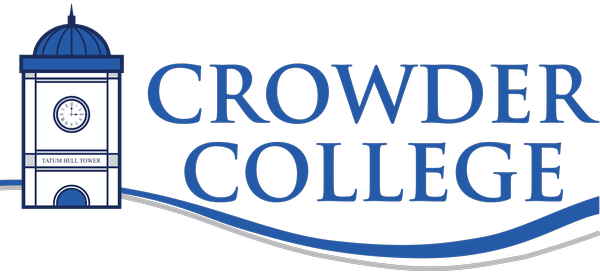 NEOSHO, Mo. – Crowder College had 667 students earn dean's list recognition for their academic achievement in the fall 2022 semester.
To earn dean's list honors a student must earn a minimum 3.5 grade point average and take at least 12 college credit hours during the semester.
Crowder College has six convenient locations for students to attend classes: Neosho, Cassville, Joplin Advance Training and Technology Center, McDonald County, Nevada, and Webb City. Students may take classes to prepare for the workforce or transfer to a university with certificate and Associate of Art degrees offered.
Area Students earning Fall 2022 Dean's list honors are:
Carthage
Bryant Arias-Ramirez
Madilynn Bader
Steven Barahona
Macy Cameron
Logan Carmickle
Julia Case
Ayla Christie
Elizabeth Clark
Zane Conness
Esvin Cortez
Jasmine Cortez
Dakota Deal
Colton DeWitt
Jensyn Elder
Roger Enamorado
Brandon Gacke
Josiah Gilbert
Samuel Gilbert
Brianna Haas
Sydney Harlin
Jordyn Jones
Gage Kuhlman
Kaitlyn Lawhon
Hadley McBride
Joshua McClarnon
Paige Mosley
Nate Norbury
Alma Ochoa-Gonzalez
Gregory Rees
Natalie Rodriguez
Adara Smith
Cai Staggs
Gabriel Stewart
Stephanie Vang
Kayli VanWey
Jordan Waldman
Olivia Wright
Jasper
Gabriel Chaffin
Destiny Kaderly
Kiera Wike
Sarcoxie
Drake Acheson
Caitlin Barker
Maddie Bittick
Myra Caddick
Reese Conway
Riley Endicott
Ally Golian
Kenneth Guenzel
Alyssa Holocker
Grace Irwin
Kyann Ogle
Kyezer Straw