CARTHAGE, Mo. — A forensic audit and subsequent investigation into city funds has concluded with criminal charges filed against Mark D. Peterson, 55, Carthage.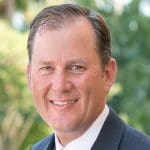 Peterson, the former Carthage Golf Course Manager and Carthage Parks Director, has been charged with two counts of money laundering (class B) and three counts of stealing (two class C and one class D) according to documents filed with the Jasper County Courts Thursday, Nov. 16, 2023.
The amount is believed to be greater than $142,000 and references personal accounts and untraceable cryptocurrency accounts used to "conceal and disguise ownership and control of the proceeds of felony criminal activity, by moving stolen funds among five business accounts…" the affidavit states.
An arrest warrant was issued for Peterson and bond was set at $100,000 cash, surety, or 10% cash to the court.
The audit and investigation stemmed from a report of possible theft of fuel from the Carthage Parks Department in December 2022. The Carthage City Council approved the forensic audit during a closed session meeting earlier in the year on Feb. 14, 2023. The forensic audit was handled by the independent accounting firm BerganKDV. The Carthage Police Department conducted the investigation.
Three judges have recused themselves from the case and a court date has not been set at this time.
Peterson was unavailable for comment.
The Probable Cause Affidavit and Felony Complaint can be viewed here.