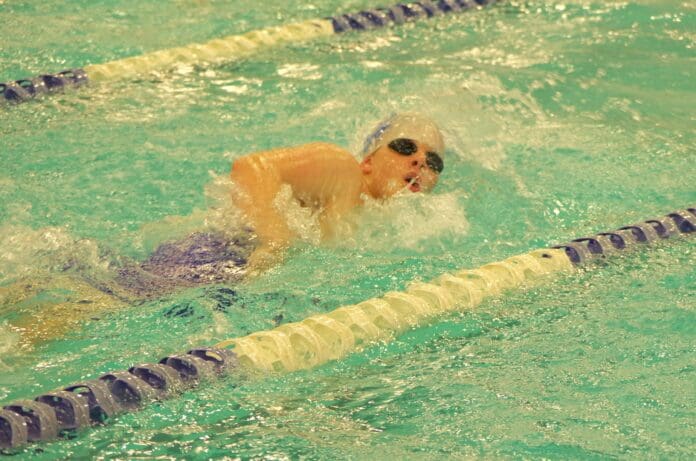 The Carthage High School men's swim team hosted the Carthage Invitational on Thursday, October 11. The meet, held at the Fair Acres Family YMCA, was their last home meet of the season.
The Tigers placed third, gathering 165 points. Glendale took first with 289 points and Joplin barely edged out Carthage for second with 170 points.
Other teams competing in the meet included Monett, Nevada, Ozark, Marshfield, Lamar, Hillcrest, Parkview, Thomas Jefferson, and Greenwood.
"Being a home meet, we had students and family members there that usually aren't able to make the away meets. It was great seeing the community come out to support our team," Coach Brayden McBride said.
It was standing room only as 13 teams competed, with the top 12 finishers in each event vying for points ranging from one point for a twelfth-place finish to sixteen points for a first-place finish in individual events, and from six points to 32 points in relay events.
The 200-yard Medley Relay team of Alex Dahl, Brayden Cole, Colby Cox, and Ben Prince took fourth in their event, earning 22 points for the team. This same relay team also competed in the 200 Freestyle Relay for another fourth-place finish and an additional 22 points toward the team's final score. They set a new personal best time of 1:38.10.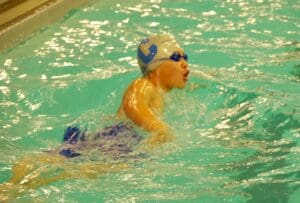 The 400-yard Freestyle Relay team consisting of Ben Prince, Cole Smith, Ezekiel Ramierez, and Lucas Carter finished fifth place in their event with a new best time of 4:00.60 to capture 20 more team points.
Brayden Cole racked up a first-place finish in the 200 Individual Medley and a second-place finish in the 100-yard Breaststroke to add 29 points to the team tally.
Alex Dahl took third in the 50-yard Freestyle and fourth in the 100-yard Freestyle to earn 16 more points for the team.
Ben Prince finished ninth in the 50 Freestyle and fifth in the 100 Freestyle to gather 14 points.
Robbie Sager brought home five more points for the team with a 10th place 500-yard Freestyle and an 11th place 200-yard Individual Medley finish.
In the 100-yard Backstroke Ezekiel Ramierez took eighth and Colby Cox took 11th for 11 more points.
The 100-yard Breaststroke saw an eighth place finish for Ezekiel Ramierez and a 10th place finish for Lance Johnson, adding another eight points.
Cole Smith placed 10th in the 200-yard Freestyle, Spencer Dolan placed 9th in the 200-yard Individual Medley, and Ben Darrow placed 11th in the 500-yard Freestyle for another nine team points between them, bringing the team tally to 165 points for the home meet.
The Tigers will next compete at the Webb City COC Invitational on Thursday, October 19.