Children and adults alike lined up for chance to sound the siren on a police car, sit in the driver's seat of a fire truck, explore the back of an ambulance where lives are saved or spray water from a powerful fire hose at the Maple Leaf Safety Fair.
The annual event, held Saturday, Oct. 12, at the Carthage Fire Station, gave residents the chance to get up close to vehicles they would normally see only in an emergency situation.
The star of the show was the Mercy Life Line medical helicopter, which landed in the middle of the parking lot between the Carthage First Baptist Church and the fire station around 11 a.m.
The landing, and the 1 p.m. takeoff, blasted those attending the fair with strong winds from the rotor drafts and gave them a chance to get closer than normally possible to the aircraft as it landed and took off.
The Carthage Fire Department hosted the annual event as it has for several years.
Also featured were the Mercy Carthage ambulance, Carthage Police Department, Jasper County Sheriff's Office, Sarcoxie Fire Department, Jasper Fire Department, Webb City Fire Department, Missouri Department of Transportation emergency road service vehicle, M&M Wrecker and others.
10_12_2019-ML-safety-IMGP6680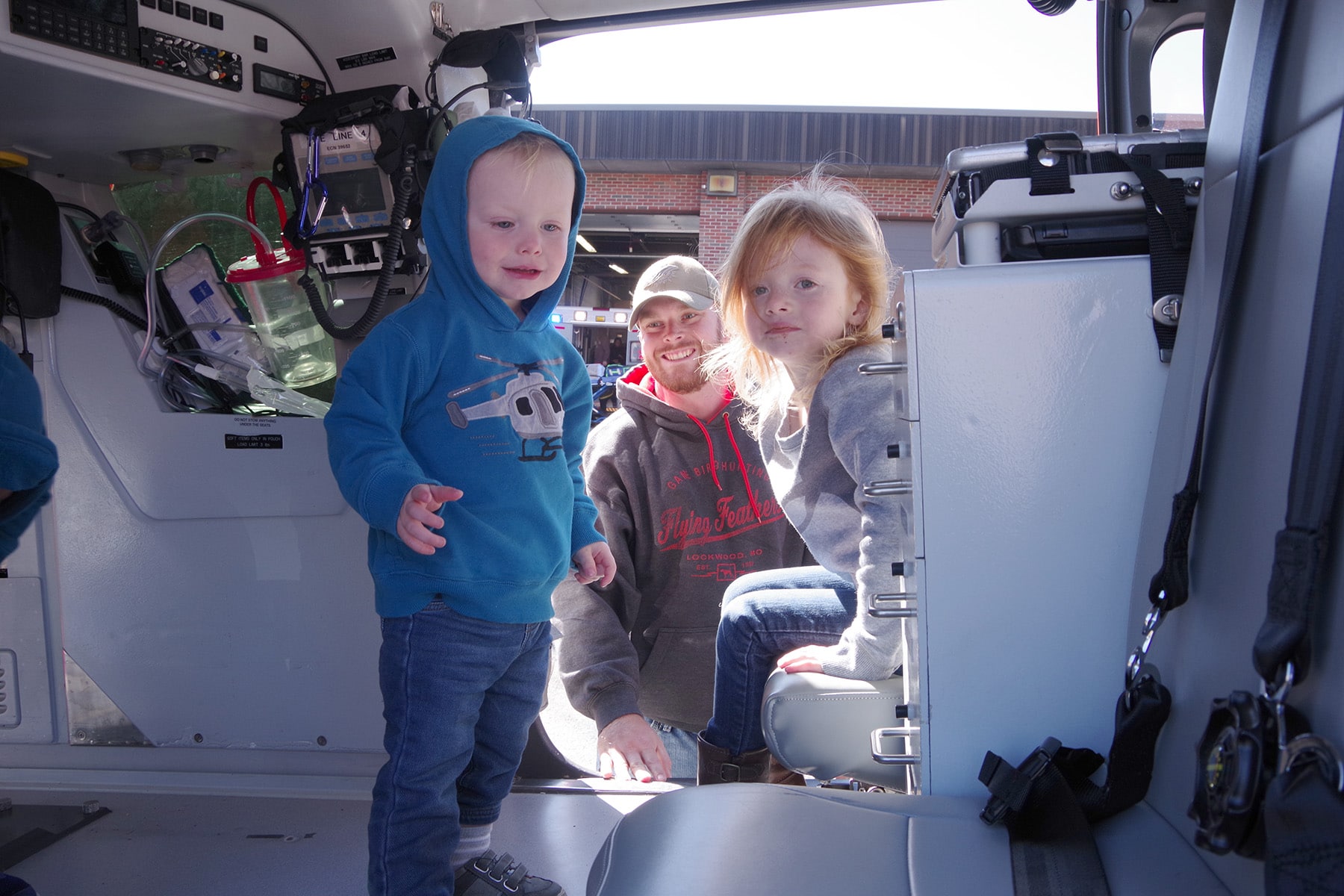 Picture 1 of 7
Lincoln Wilson, 1, and Kennedi Wilson, 5, get a chance to sit and poke around in the Mercy Life Line medical helicopter at the Maple Leaf Safety Fair on Saturday, Oct. 12, 2019 at the Carthage Fire Station. People attending the fair watched as the helicopter landed in in the parking lot between the First Baptist Church and the fire station, then took advantage of the chance to step inside the aircraft. John Hacker