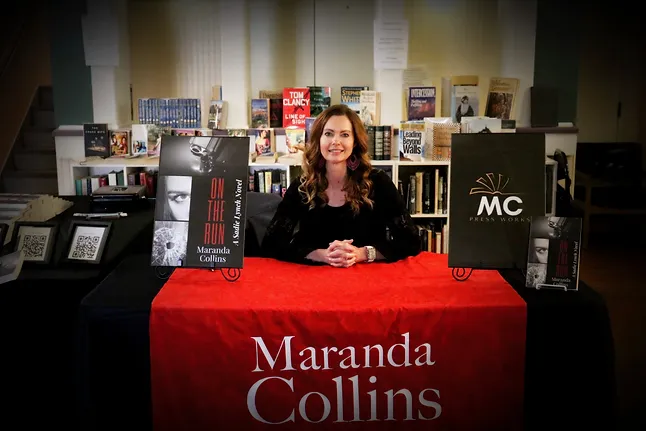 A local bookstore is the fourth stop on the book tour for author, Maranda Collins. She will have copies available of the heart-pounding Sadie Lynch action thriller series that has enthralled readers and critics around the world.
Sadie Lynch is a capable, dedicated cop with a simple life until she's embroiled in the shadowy world of black ops and paramilitary organizations with unfathomable resources. As she finds her footing in her new reality, she's forced to rely on her quick thinking and resilience. The line between good and evil has never been blurrier, but alongside her aging grandfather and an ex-Navy SEAL, Sadie forges ahead through danger and a life where nothing is what it seems.
Dirk Cussler, New York Times Best-Selling Co-Author of the Dirk Pitt Series, has this to say about the first book in the series, "Drama, romance, and a deadly pursuit keep the pages flying in this sizzling speed ride of a thriller."
Always Buying Books is located at 5357 N. Main Street in Joplin, Missouri. The event will take place from 11:00 am to 1:00 pm on April 15th. For more information, contact Always Buying Books at 417-781-1720.